Japanese Grammar Database to Pass the JLPT
This is our complete JLPT grammar list for all of our Japanese grammar lessons from N5 to N1.
Each lesson is ranked according to appropriate JLPT grammar level and includes the meaning, translation notes, grammar structure, conjugations, example sentences, interactive aids and more.
You can also click on the level to see a list of grammar lessons for that level only.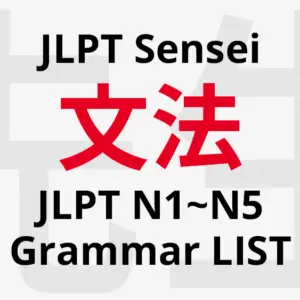 Japanese grammar list for all JLPT levels
Total JLPT Japanese Grammar Lessons (848)
Page 2 of 9