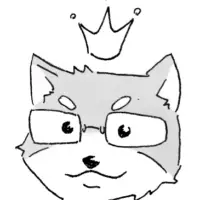 Conjunctions are words that connect phrases, clauses, or sentences together.
This is a complete list of Japanese conjunctions and their meanings arranged by JLPT level from beginner N5 to advanced N1.
Click on any of the lessons in the table to see more detail about that grammar point, with formation rules and example sentences.
Japanese Conjunctions Complete Study Guide
#
Romaji
Japanese
Grammar Meaning
Level
1
aruiwa
あるいは
or; either; maybe; perhaps; possibly ~
N2
2
ba ii
ばいい
should; can; it'd be good if ~
N3
3
ba koso
ばこそ
only because ~
N1
4
ba sore made da / tara sore made da
ばそれまでだ / たらそれまでだ
if… then it's over
N1
5
beku
べく
in order to; for the purpose of ~
N1
6
beku shite
べくして
as it is bound to (happen); following the natural course
N1
7
chinamini
ちなみに
by the way; in this connection; incidentally; (conjunction)
N2
8
dakedo
だけど
but; however; although; regarding ~
N3
9
datte
だって
because; but; after all; even; too
N2
10
de are / de arou to
であれ / であろうと
whoever; whatever; however; even ~
N1
11
de are~de are
であれ~であれ
whether [A] or [B]
N1
12
demo
でも
but; however; though ~
N5
13
ga
が
subject marker; however; but ~
N5
14
ippou de
一方で【いっぽうで】
on one hand, on the other hand; although ~
N2
15
izure ni shitemo / izure ni shiro / izure ni seyo
いずれにしても / いずれにしろ / いずれにせよ
anyhow; anyway; either way; in any case ~
N1
16
jaa
じゃあ
then; well; so; well then
N5
17
ka to omoikiya
かと思いきや【かとおもいきや】
contrary to expectations; or so we thought, but ~
N1
18
ka to omottara
かと思ったら【かとおもったら】
just when; no sooner than ~
N2
19
ka~ka
か~か
or
N5
20
kai mo naku
甲斐もなく【かいもなく】
despite; even though ~
N1
21
kara
から
because; since; from
N5
22
katagata
かたがた
while; at the same time; incidentally; for the purpose of ~
N1
23
kawari ni
代わりに【かわりに】
instead of; as a substitute for​; in exchange for; in return for
N3
24
kedo
けど
but; however; although ~
N5
25
keredo mo
けれども
but; however; although ~
N5
26
korekara
これから
after this
N4
27
koso are
こそあれ
although; even though ~
N1
28
koso sure
こそすれ
and; although; but ~
N1
29
koso~ga/keredo
こそ「~が・けれど」
but; although (emphasis)
N1
30
koto tote
こととて
because; since ~
N1
31
koto wa~ga
ことは~が
although; but ~
N3
32
kuse ni
くせに
and yet; though; in spite of; despite ~
N3
33
kuse shite
くせして
although; despite the fact that; even though ~
N2
34
matawa
または
both; or; otherwise​; choice between [A] or [B]
N4
35
mo~ba~mo
も~ば~も
and; also; as well; either/or; neither/nor
N3
36
mono dakara
ものだから
so; therefore; the reason for something
N2
37
mono de
もので
because; for that reason
N1
38
moshikuwa
もしくは
or; otherwise
N1
39
moshimo~tara
もしも〜たら
if; in the case; supposing ~
N3
40
motto mo
もっとも
but then; although; though ~
N2
41
nagara ni / nagara no
ながらに / ながらの
while; during; without change; performed in this condition
N1
42
nao
なお
still; yet​; furthermore; in addition ~
N2
43
nara
なら
if; in the case that ~
N4
44
nara iza shirazu / wa iza shirazu
ならいざしらず / はいざしらず
I don't know about ... but; it may be possible for ... but ~
N1
45
nazenara
なぜなら
because; the reason is; if you want to know why
N3
46
ni atte
にあって
at; on; during; in the condition of​ ~
N1
47
ni itattemo
に至っても【にいたっても】
even if; even though; although something reached the point ~
N1
48
ni kagirazu
に限らず【にかぎらず】
not just; not only... but also ~
N2
49
ni shita tokoro de / to shita tokoro de
にしたところで / としたところで
even if; even supposing that ~
N1
50
ni tsurete
につれて
as; in proportion to; with; as… then ~
N3
51
nimo kakawarazu
にも関わらず【にもかかわらず】
despite; in spite of; nevertheless; although ~
N2
52
node
ので
because of; given that; since ~
N5
53
noni
のに
although, in spite of, even though ~
N4
54
omake ni
おまけに
to make matters worse; besides; what's more; in addition; on top of that​
N2
55
oyobi
及び【および】
and; as well as ~
N2
56
saa
さあ
well…
N5
57
sara ni
さらに
furthermore; again; more and more ~
N3
58
sate
さて
conjunction: well; now; then ~
N3
59
shi
し
and; and what's more ~ (emphasis)
N4
60
shikamo
しかも
moreover; furthermore; and yet; what's more ~
N2
61
shikashi
しかし
but; however ~
N5
62
sono tame ni
そのために
hence; for that reason; because of ~
N3
63
sono ue
その上【そのうえ】
besides; in addition; furthermore ~
N2
64
sore de
それで
because of that
N4
65
sore demo
それでも
but still; and yet; even so ~
N4
66
sore kara
それから
and; and then; after that; since then
N5
67
sore na noni
それなのに
and yet; despite this; but even so ~
N2
68
sore nara
それなら
if that's the case; if so ~
N2
69
sore ni
それに
besides; in addition; also; moreover ~
N4
70
soretomo
それとも
or; or else ~
N3
71
soshite
そして
and; and then; thus; and now ~
N5
72
sunawachi
すなわち
in other words; namely ~
N3
73
ta tokoro de
たところで
even if; no matter (who, what, when, where, why, how)
N1
74
tame ni
ために
for; in order to; for the benefit of; because of; as a result of ~
N3
75
tara
たら
if; after; when ~
N4
76
tara dou
たらどう
why don't you; how about ~ (used to give advice)
N4
77
tara ii desu ka
たらいいですか
what should I do?; speaker seeking instructions from listener
N4
78
tara saigo / taga saigo
たら最後 / たが最後【たらさいご / たがさいご】
if you do... negative result
N1
79
tara~tade
たら~たで
if / in the case... of course / should ~
N1
80
tara~tokoro da
たら~ところだ
if... (counterfactual condition), then would be ~
N1
81
tatoeba
例えば【たとえば】
for example; for instance ~
N3
82
te / de
て / で
conjunctive particle; so; because of [A], [B]...
N4
83
te demo
てでも
even if I have to; by all means ~
N2
84
to
と
whenever [A] happens, [B] also happens
N4
85
to
と
and; with; as; connecting particle
N5
86
to areba
とあれば
if it is the case that; if ~
N1
87
to atte
とあって
due to the fact that; because of ~
N1
88
to douji ni
と同時に【とどうじに】
at the same time as; while; simultaneously ~
N2
89
to ie domo
といえども
even if; even though; despite ~
N1
90
to ii / tara ii
といい / たらいい
it would be nice if; should; I hope ~
N3
91
to itta
といった
like; such as ~
N2
92
to ittemo
といっても
although I say; although one might say ~
N3
93
to ittemo ii
と言ってもいい【といってもいい】
you could say; one might say; I'd say ~
N4
94
to iu ka~to iu ka
というか~というか
or rather; or perhaps I should say; I mean ~
N1
95
to iu nowa
というのは
this means; the meaning of … is; because; that is to say ~
N3
96
to iu to
と言うと【というと】
speaking of; when you talk of; when you say ~
N3
97
to kiteiru
ときている
because of ~
N1
98
to naru to / to nareba
となると / となれば
when it comes to; in such a case; if that happens
N1
99
to sureba / to shitara / to suru to
とすれば・としたら・とすると
in the case of~; assuming~; if A then B
N3
100
toka (de)
とか(で)
I heard that ~
N2
Total Japanese Conjunctions Lessons (113)
Page 1 of 2