Learn Japanese grammar: けれども (keredo mo). Meaning: but; however; although.
This grammar is used to say:
The も is optional, but is more polite.

けれど

(keredo)

けれども

(keredo mo) more polite

The less formal version is けど (kedo)
けれども

- Example Sentences

例文

Each example sentence includes a Japanese hint, the romaji reading, and the English translation.

Click the below red button to toggle off and and on all of the hints, and you can click on the buttons individually to show only the ones you want to see.
Example #1
このカメラは高かったけれど、すぐ壊れてしまいました。
このカメラはたかかったけれど、すぐこわれてしまいました。
kono kamera wa takaaktta keredo, sugu kowarete shimaimashita.
This camera was really expensive, but it broke right away.
Example #2
soto wa atsui keredo, ie no naka wa atatakai desu.
It's cold outside, but inside the house it is warm.
Example #3
ねむいけれど、まだしゅくだいがあるからねられません。
nemui keredo, mada shukudai ga aru kara neraremasen.
I'm sleepy but still have homework to do so I can't go to bed yet.
Example #4
yuki ga futteiru keredo mo, suupaa ni ikimasu.
Although it is snowing outside, I'm going to the grocery store.
Example #5
お金はあまり持っていません。けれども、毎日幸せです。
おかねはあまりもっていません。けれども、まいにちしあわせです。
okane wa amari motteimasen. keredo mo, mainichi shiawase desu.
I don't have much money.. But every day I am happy.
Example #6
先生はクラスでは厳しいけれど、クラスの外ではやさしいです。
せんせいはクラスではきみしいけれど、くらすのそとではやさしいです。
sensei wa kurasu de wa kibishii keredo, kurasu no soto de wa yasashii desu.
My teacher is really strict in class, but outside of class they are very kind.
Example #7
kare wa wakai keredo mo keiken ga aru.
Although he's young, he's got experience.
Example #8
ressha ga okureta keredo mo, nanto ka mani atta.
Although our train was late we somehow still made it in time.
Vocabulary List
語彙
Kanji

漢字

Kana

カナ

English

英語

高い
たかい
expensive; high
壊れる
こわれる
to break
外
そと
outside
暑い
あつい
hot
家の中
いえのなか
inside the house
涼しい
すずしい
cool
眠い
ねむい
sleepy
宿題
しゅくだい
homework
寝られる
ねられる
to be able to sleep
厳しい
きびしい
strict
優しい
やさしい
kind; nice
彼
かれ
he; him
若い
わかい
young
経験
けいけん
experience
雪が降る
ゆきがふる
to snow
お金
おかね
money
持つ
もつ
to have; to hold
毎日
まいにち
everyday
幸せ
しあわせ
happy
列車
れっしゃ
train
遅れる
おくれる
to be late
間に合う
まにあう
to make it in time
Vocabulary items are displayed based on the order they appear in the grammar lesson.
View all JLPT N5 Vocabulary Lessons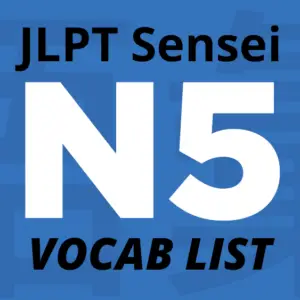 View all JLPT N5 Grammar Lessons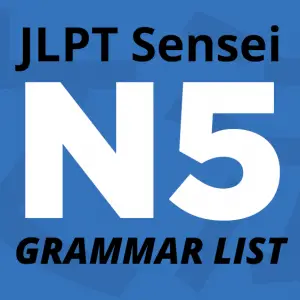 Recommended JLPT N5 Books
---